What toys should be in the Toy Hall of Fame?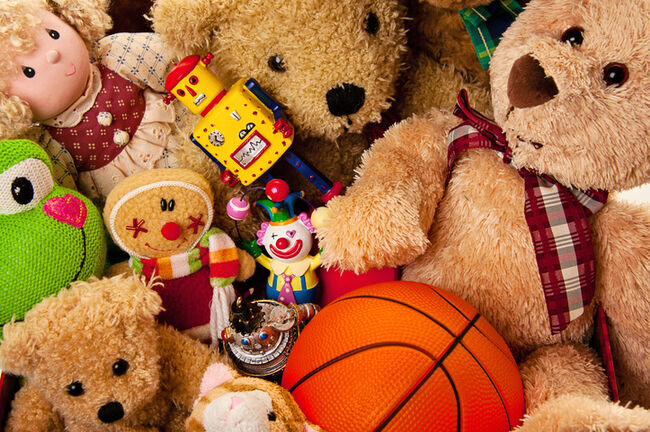 Some iconic toys have made the list of nominees for the 2019 Toy Hall of Fame class. Since 1998, toys have been nominated and inducted. This year's 12 finalists include Care Bears, coloring books, Jenga, Matchbox Cars, My Little Pony and the board game Risk. In order to make the list, a toy has to be considered iconic and be seen as a catalyst for discovery. 
Previous year inductees:
2018:
2017:
Clue
Paper Airplane
Wiffle Ball
2016:
Dungeons & Dragons
Fisher-Price Little People
Swing
2015:
Puppet
Super Soaker
Twister
2014:
Bubbles
Little Green Army Men
Rubik's Cube
2013:
2012:
Dominoes
Star Wars Action Figures
2011:
Blanket
Doll House
Hot Wheels
2010:
Playing Cards
The Game of Life
2009:
Ball
Big Wheel
Nintendo Game Boy
2008:
Baby Doll
Skateboard
Stick
2007:
Atari 2600 Game System
Kite
Raggedy Andy
2006:
Easy-Bake Oven
Lionel Trains
2005:
Candy Land
Cardboard Box
Jack-in-the-Box
2004:
G.I. Joe
Rocking Horse
Scrabble
2003:
2002:
Jigsaw Puzzle
Raggedy Ann
2001:
2000:
Bicycle
Jacks
Jump Rope
Mr. Potato Head
1999:
Duncan Yo-Yo
Hula Hoop
Lincoln Logs
Radio Flyer Wagon
Roller Skates
View-Master
1998:
Barbie
Crayola Crayons
Erector Set
Etch A Sketch
Frisbee
LEGO
Marbles
Monopoly
Play-Doh
Teddy Bear
Tinkertoy
Fans can vote online for their favorite toy and the final inductees will be announced in November. 
Photo: Getty Images

The Joe Pags Show
The Joe Pags Show originates from 1200 WOAI in San Antonio and can be heard on affiliate stations around the country and on the iHeartRadio app. Get his official bio, social pages, articles and more online!
Read more