President Trump: "Walls work and walls save lives."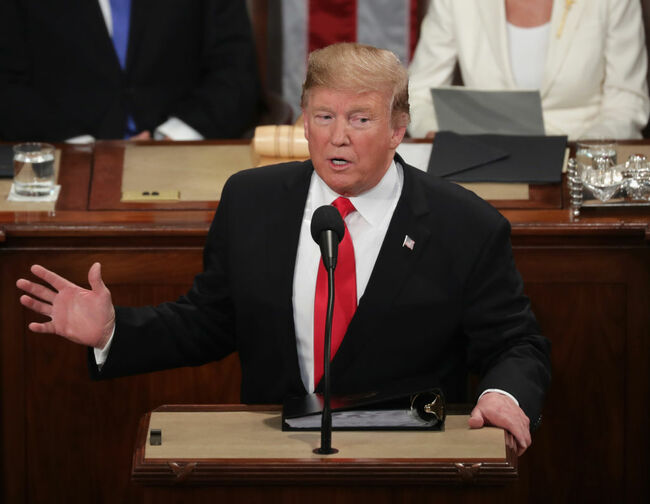 President Trump calls immigration an urgent national crisis that must be confronted by Republicans and Democrats. During the annual State of the Union address tonight, Trump said, "Walls work and walls save lives." He vowed to get a massive border wall built. Trump argued that it is time to end illegal immigration and put "ruthless coyotes, cartels, drug dealers, and human traffickers out of business." He again warned about large caravans of migrants that are headed to the U.S. border. Trump called it a moral issue and said the southern border is in a "lawless state."
Trump insisted that he wants people to come into the U.S., but said they must do so legally. Trump added, "Wealthy politicians and donors push for open borders while living their lives behind walls and gates and guards." He said working class Americans are left to pay the price of mass illegal migration. Trump stressed that countless Americans are murdered by "criminal illegal aliens," year after year. He said, "Not one more American life should be lost because our nation failed to control its very dangerous border."
Photo: Getty Images

The Joe Pags Show
The Joe Pags Show originates from 1200 WOAI in San Antonio and can be heard on affiliate stations around the country and on the iHeartRadio app. Get his official bio, social pages, articles and more online!
Read more