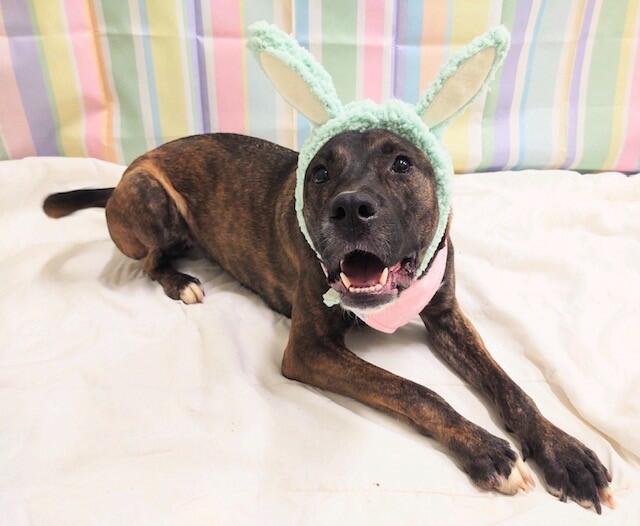 Meet sweet Dakota. This 42-pound, female terrier mix-breed girl is strong on a leash but is very eager to learn, and please, all of her handlers at the shelter. She bonds quickly and enjoys her humans. 
Dakota likes to play with toys, is super social with other dogs and exhibits energetic behaviors. This gal just wants to live the life she was born to live. At just under 2 years of age, Dakota will benefit from kind, obedience training - but all dogs do! As excited as she can be, she does know how to calm down and relax, too. Her desired place will always be with you! Dressed up, and celebrating an early Easter, Dakota is praying for a life-change this spring season.
Don't delay… give this deserving dog the life she has never known, today!
Interested in adopting? Call 330-760-0763. Pay It Forward For Pets is a 501(C)3 nonprofit. Tax-deductible donations can be sent to: 751 Delaware Ave., Akron, OH, 44333. Visit: PayItForwardForPets.org