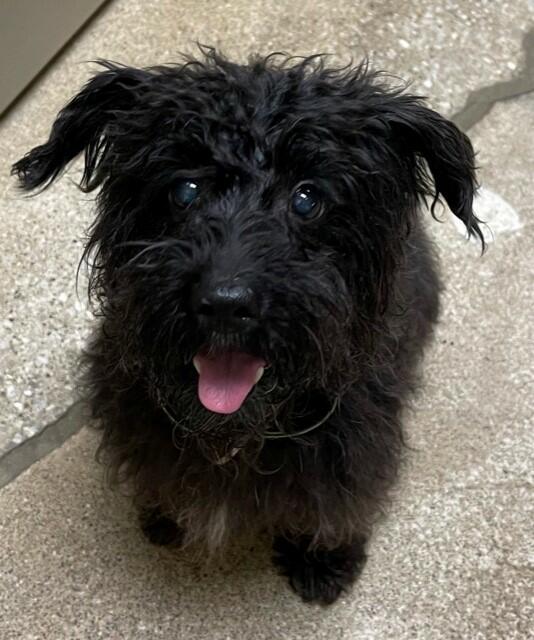 Every person has a past and every orphaned dog, or cat, does too. Some of their stories are just unfortunate while others are shockingly tragic. No matter what their history is, we sympathize with the look in their eyes and the confusion demonstrated in their behaviors. One can only imagine the helplessness they must feel as they sit in a sterile shelter with strange noises all around.
Witnessing everything from deep insecurity to overwhelming confidence, we embrace the opportunity to tailor their next "forever home" to each orphaned pets unique needs.
Sweet Sophia, estimated to be eight years old, is considered middle-aged and entered the shelter as a stray. Awaiting her family, they never came. She shows signs of being very loved and cared for. Sophia knows some commands and is assumed to be potty trained as she keeps a clean kennel. Because she has hair, and not fur, she is considered to be hypoallergenic - but we promise nothing!
Looking for your next best friend and constant companion? Look no further …
Don't delay … schedule/text a "meet and greet" with Sophia, today!
Don't delay … inquire about adoption today! Call 234-706-5501 to adopt. Pets are fully vetted, spay/neutered. Pay It Forward for Pets is a 501c3 nonprofit organization. Tax-deductible donations can be sent to 751 Delaware Ave., Akron, OH 44303. Visit us at www.payitforwardforpets.org