WATCH: News crew's lights crash down and burst into flames.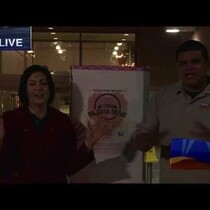 Posted March 11th, 2014 @ 6:51am
There are so many things that can go wrong during a live news shot, but this is the first we can remember seeing a crew's equipment blowing over and catching fire. This happened recently to the local Fox affiliate in Yuma, Arizona.