WATCH: Hockey player's amazing ice bucket challenge.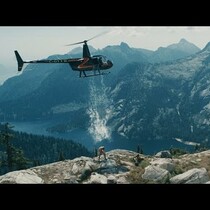 Posted August 14th, 2014 @ 9:01pm
Pro hockey player Paul Bissonnette has taken the ALS ice bucket challenge to a whole new level. He climbed to the top of a mountain in Canada and had a helicopter drop a huge bucket of glacial water. Go ahead and try to outdo that one.